Too difficultto wear fake eyelashes?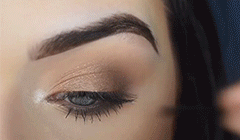 TheseMagnetic Eyelashescaneasily and closely attach to your real eyelasheslike sandwich biscuits.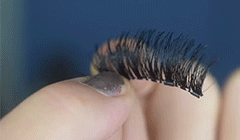 No need to be handy for this as it isglue-free eyelashes!Just put it in a second without messy glue.
FEATURES:
Reusable


It can bereused up to 25 timeswith proper care.

Easy to Apply


Wears/assemblesin seconds without messy glues or adhesives required!

Advanced&Safe Magnetic Technology


Secures your Lash in place until you're ready to remove it.
Ultra-lightweight


Comfortable to wear.
Glue-free Design


It does notirritate your eyes or damage your natural lashes!
SPECIFICATIONS:
Material: High-grade fiber
Length: 1cm - 1.5cm
PACKAGE INCLUDES:
1 x Magnetic Eyelashes Set (4PCS)