DESCRIPTION
Every woman is a butterfly flying freely!!!
Life is tough my darling, but so are you.
After every storm, there is a rainbow of hope.
There are free flying butterflies.
Believe in you as I do.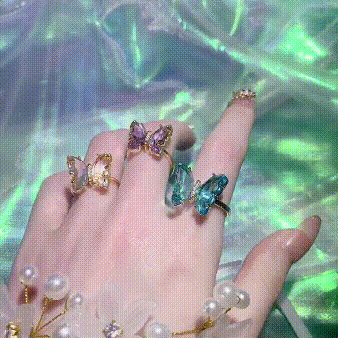 SPECIFICATION
- Size: Adjustable from US 5-12 for women, US 7-16 for men
- Color: Silver, Rose Gold, Gold
- Stone: Cubic Zirconia Rainbow Stones

*Excellent gift for friendship, family, birthday, anniversary, holidays, and other occasions.